By Dispatch Editors on Tuesday, October 12th, 2021 at 9:23 pm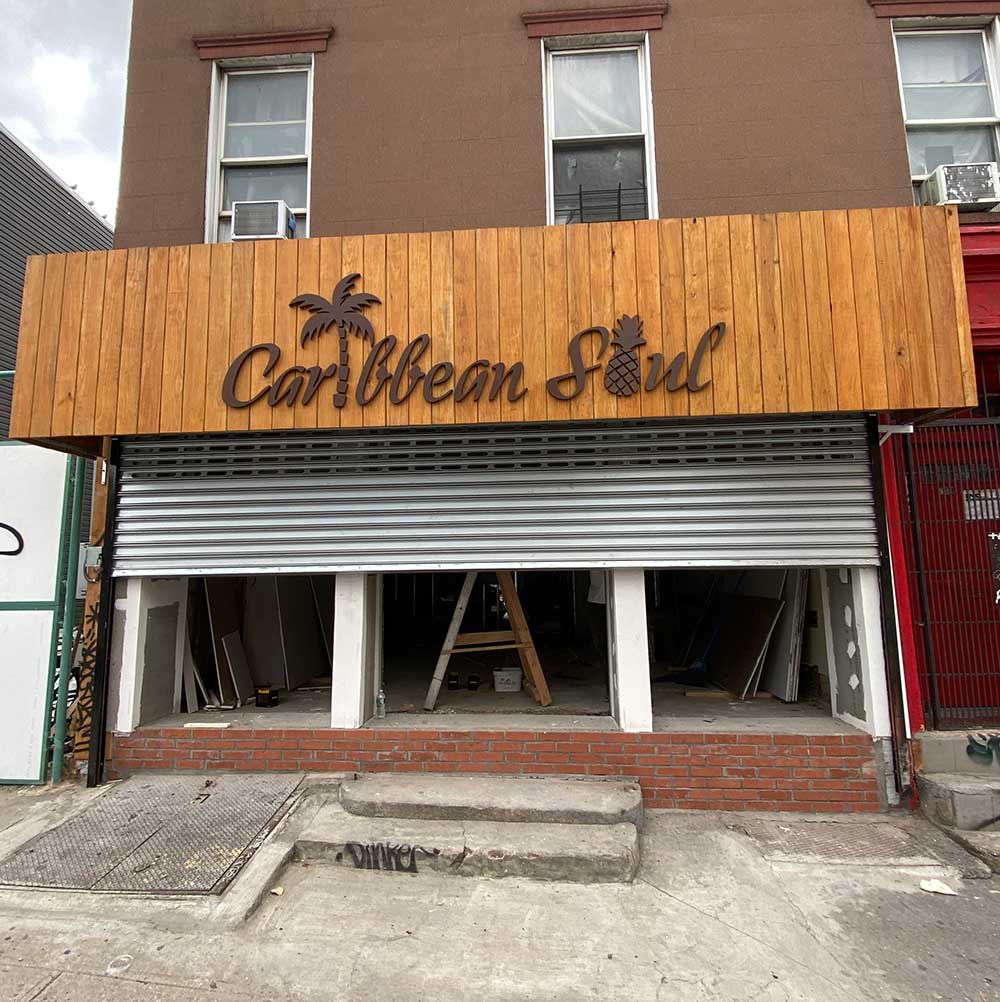 A new Caribbean restaurant is making preparations to open on Bushwick Avenue.
The formerly vacant storefront is between Pita Palace and Post No Bills just south of Montrose Avenue. The section of road had, before the pandemic, been a strip of bars including the Topaz, now closed, and Post No Bills and Pink Metal, both of which appear to have survived the pandemic.
249 Bushwick Avenue
---