By Dispatch Editors on Monday, December 13th, 2021 at 6:00 pm
A new traffic signal is being installed at the corner of Johnson Avenue and White Street.
Netflix recently opened a new studio and development building at the intersection. With heavy, fast moving traffic on Johnson Avenue, the added traffic signal creates a safe pedestrian space to cross the street.
The Netflix facility opened this summer with 170,000 square feet of space, six sound stages, and spaces for editing and meetings. In addition, the area has had many film productions on the street around the studio, adding parked production trucks along the road and further reducing visibility.
The industrial neighborhood has seen an increasing number of retail level businesses. Ichiran Ramen is one block down on Johnson, drawing in many people by foot, and development on the corner of Johnson and Bogart has several retail spaces ready for businesses.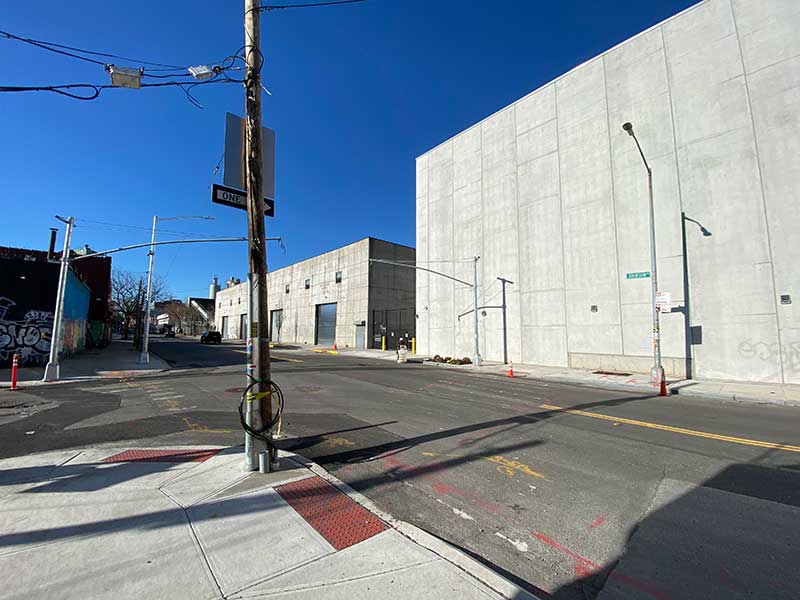 ---