By Dispatch Editors on Monday, December 27th, 2021 at 9:15 am
Kuku Chicken has delicious fried chicken and Korean hot dogs in Williamsburg.
The restaurant has two locations. The Havemeyer Street location offers take out and food delivery, with another location in Long Island City.
The shop offers fried chicken sandwiches, waffle fries, and Korean hot dogs with potato, rice crispy, and ramen noodle coatings.
Korean-style hot dogs are having something a moment in New York City. Last winter, Oh-K dog opened in the Lower East Side to long lines, despite both cold weather and the global pandemic. Since then, Korean-style hot dogs have been popping up around the city. Oh-k expanded in the village a few months later, and by July Eater had a list of 10 restaurants offering Korean-style dogs.
A classic Korean-style hot dog with condiments of ketchup and mustard beautifully added.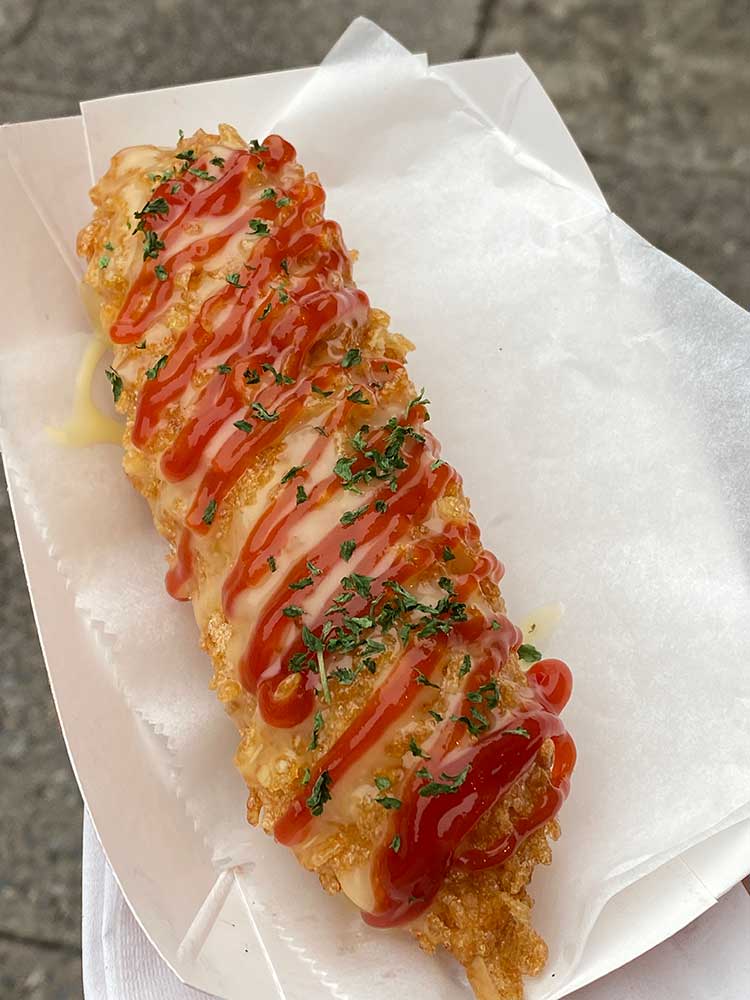 Kuku Chicken's small interior is best for take-away and delivery.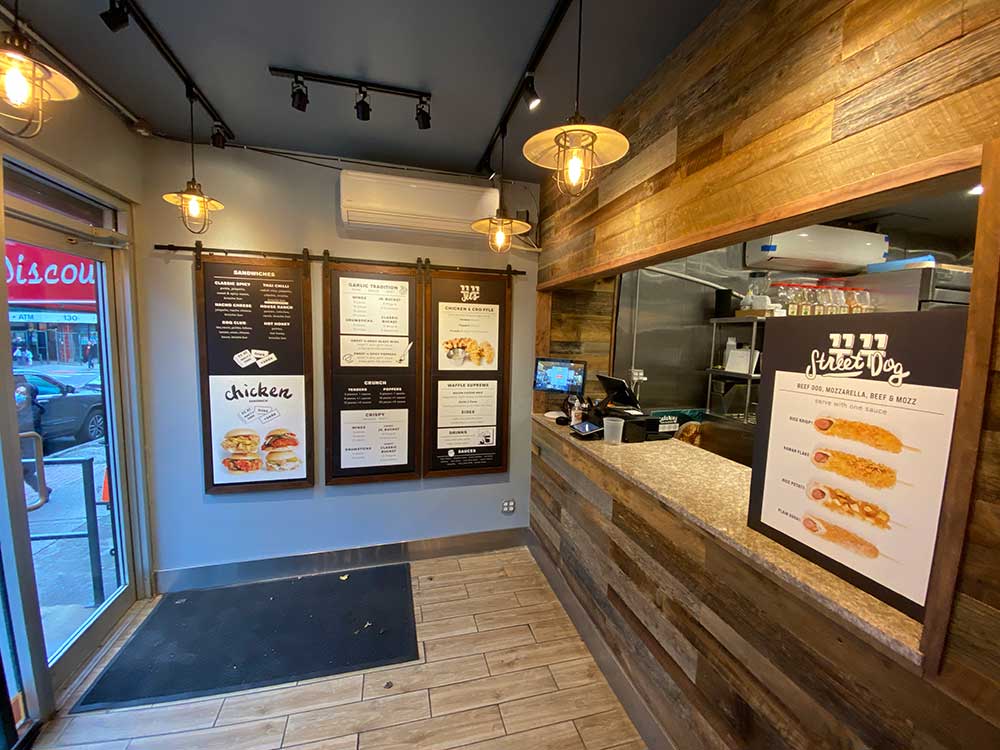 Kuku has four versions of the hot dog, but numerous sauces to choose from.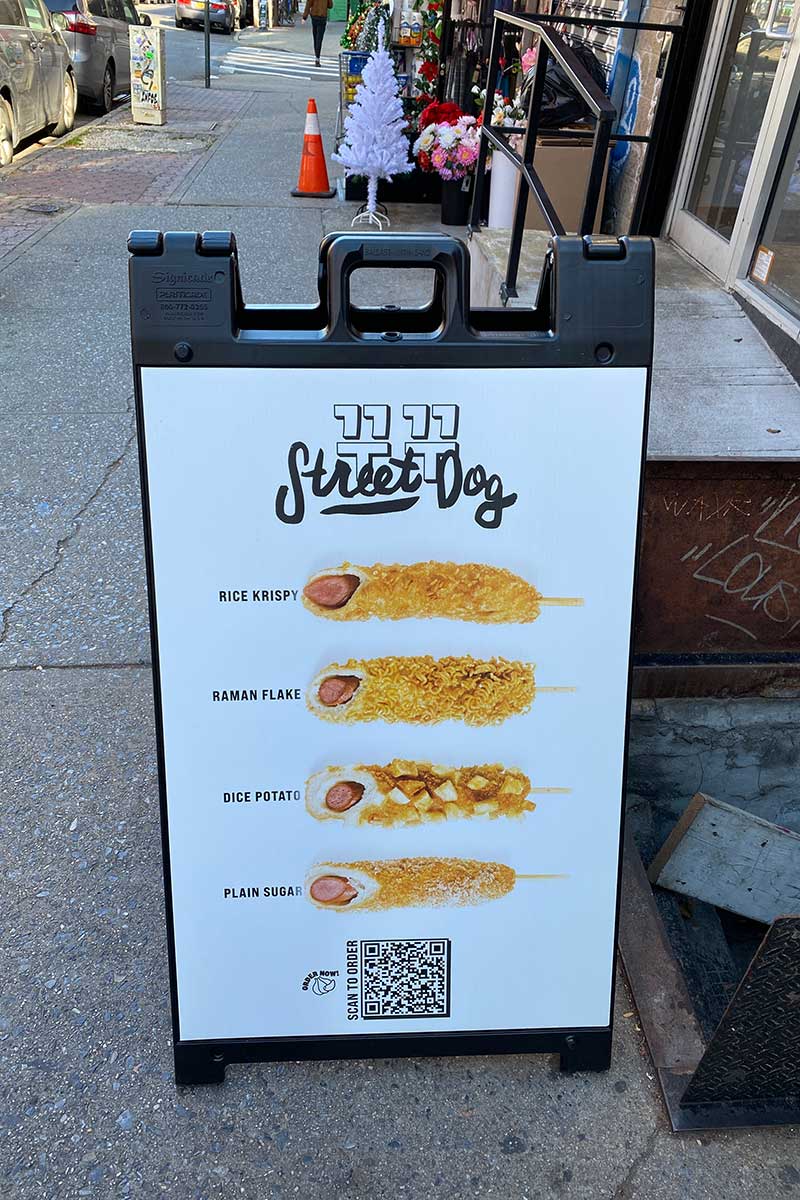 ---