By Dispatch Editors on Friday, December 3rd, 2021 at 9:18 am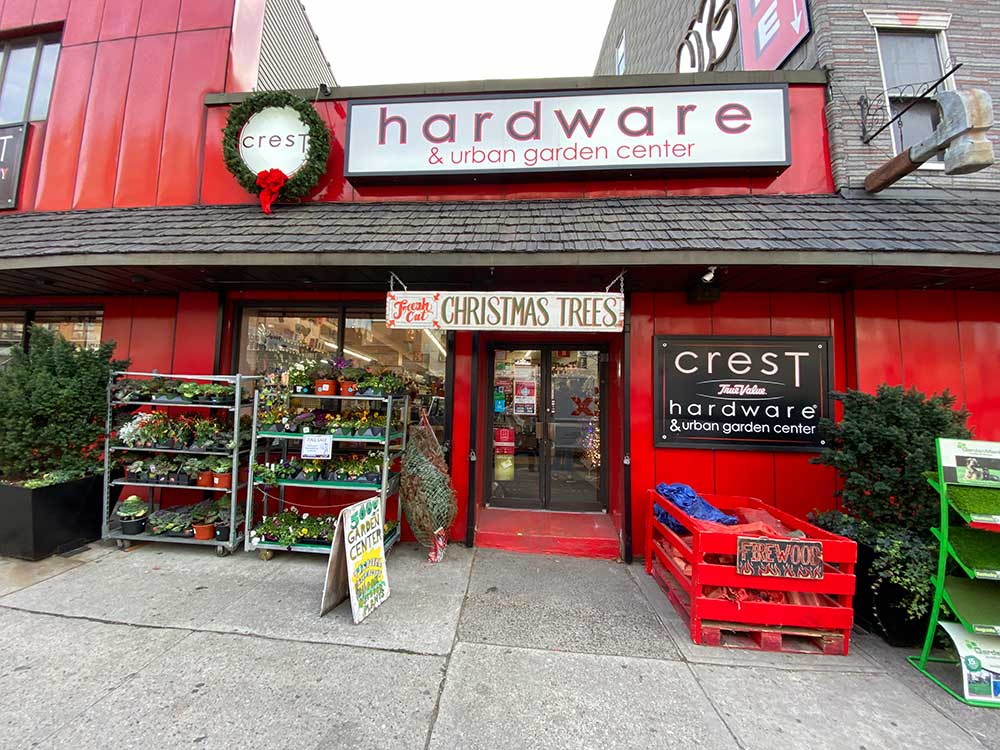 Neighborhood favorite Crest Hardware is the go-to place for the holidays.
Not only does Crest sell Christmas trees in the garden center, but it features lights, ornaments, and trimmings. And its a great place to pick up the inevitably necessary power strip.
The ornament selection at Crest includes a curated selection of hardware and Brooklyn themed ornaments.
Holiday trimmings are also available in the seasonal aisle.
The hardware store also stocks a rotating selection of gifts year round.
Crest Hardware
558 Metropolitan Ave
Website.
---