By Dispatch Editors on Thursday, December 16th, 2021 at 9:31 am
At 15 Monteith Street, 94 senior housing units will be built as part of the Rheingold redevelopment.
Late last month, ground was broken on the newest building in the Rheingold development, a restricted in come senior building complex.
The new building on the northside of Monteith fills about a third of the length of the block. According to NYYIMBY, it will be built passive house standards. The roof will include a solar canopy.
The design has already won a 2019 Building Excellence Award from NYSERDA.
The new structure is just around the corner from existing senior housing built along Bushwick Avenue, Rheingold Gardens. Those restricted income units were one of the many low-income projects spearheaded by the controversial elected official, Vito Lopez. Lopez avoided facing repercussions for sexual harassment charges by dying of cancer, but the low-income units still bear a message thanking him.
The Rheingold Brewery redevelopment is a massive ongoing project extending from Bushwick Avenue to Evergreen Avenue, and south of Flushing Avenue. The project includes restoring cross streets previously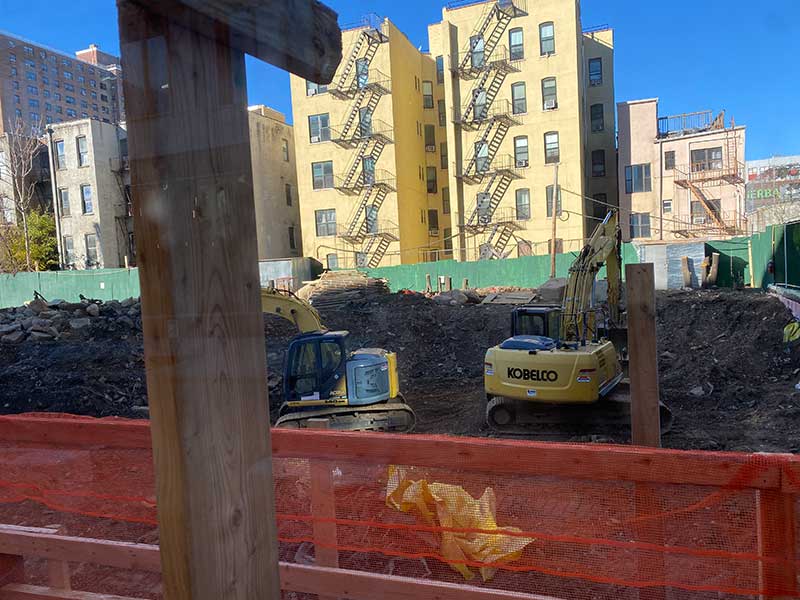 ---