By Dispatch Editors on Saturday, March 26th, 2022 at 3:22 pm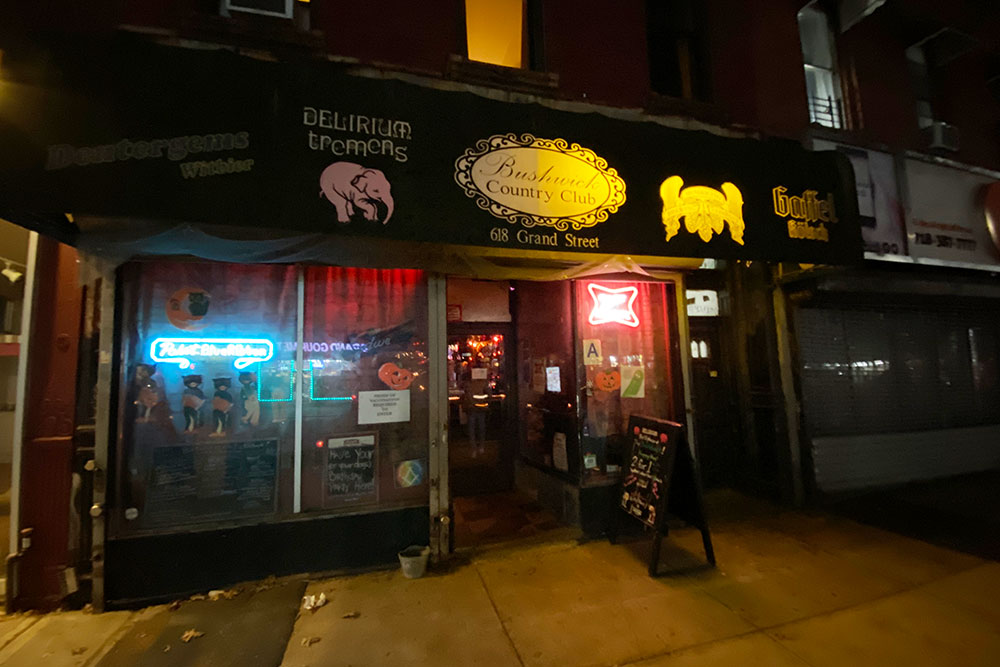 Last call for Bushwick Country Club, the Williamsburg Dive Bar known for mini golf and cheap PBRs.
According to Facebook Post, the bar will close on Sunday after failing to reach an agreement with the landlord.
The bar of course was misnamed, serving up drinks on Grand Street in Williamsburg rather than in Bushwick.
The bar was a destination for many, especially those mid-aughts hipsters. It served the neighborhood for 17 years.
Gothamist named it one of the best bars in Brooklyn with games back in 2015. The mini-golf in the back included a windmill made from PBR labels, as well as a Big Buck Hunter arcade game in the front.
Bushwick Country Club's toilet was cataloged in Toilets of New York.
Bushwick Country Club
618 Grand Street
Website
---