By Dispatch Editors on Monday, June 5th, 2023 at 11:52 am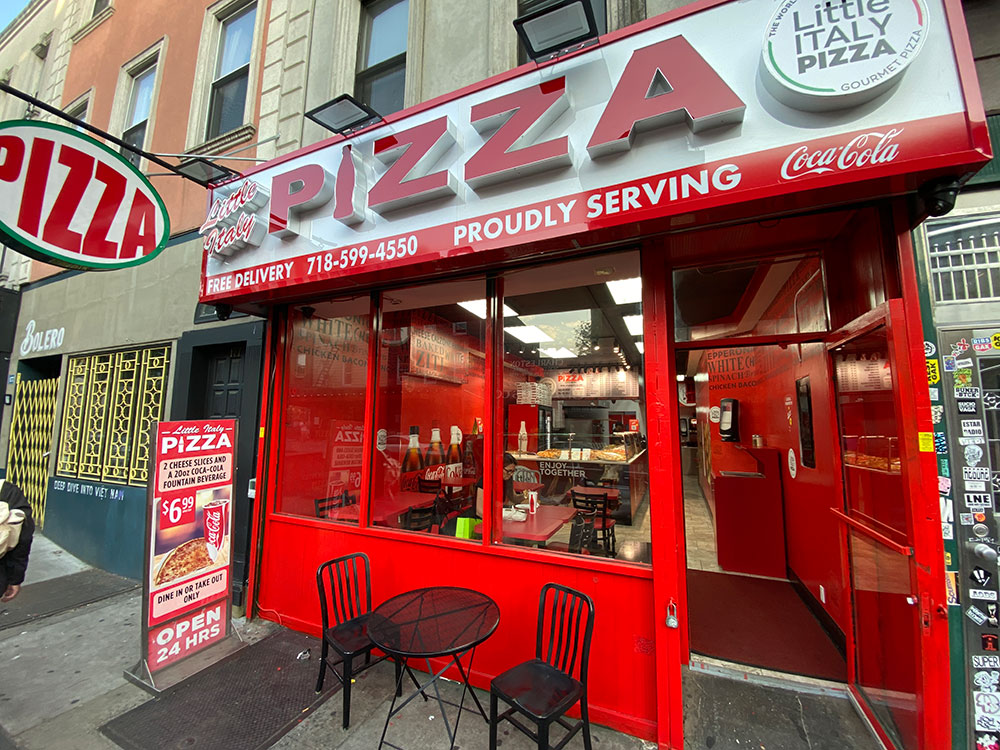 Anna Maria Pizza on Bedford Avenue has been replaced by New York City pizza-chain Little Italy Pizza.
The Little Italy Pizza chain has numerous locations around Manhattan. It serves a variety of office-related neighborhoods like midtown Manhattan.
Anna Maria was a go-to spot for many late night party revelers. The classic New York City slice shop served classic slices plus. They offered a wide variety of Italian American toppings including ziti pizza.
---