By Dispatch Editors on Monday, December 6th, 2021 at 10:23 am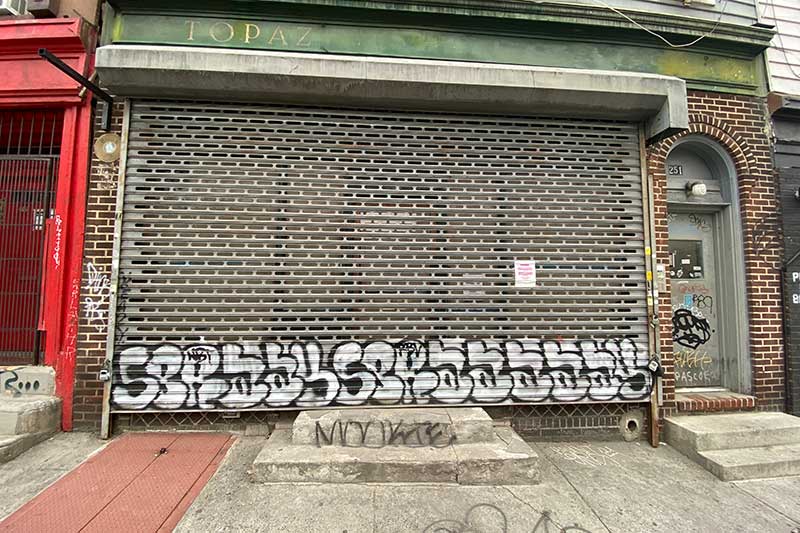 A new bar could be coming to Bushwick Ave based off on a license application posted to the storefront's grate.
An on-premise license was filed back in September. The windows have been papered over, but the former space had been undergoing clean out and minor renovations earlier this year.
The site had been home to The Topaz, a cocktail lounge with a yard and backroom, and that also served food. It was one of three adjacent bars on Bushwick Avenue just off the Montrose L train stop. The Topaz closed during the pandemic.
The Montrose Avenue L stop has become a huge party destination. The hot vax summer saw many late nights well after closing time. Bars on Bushwick Avenue are only part of the story. Dance clubs have popped up in the In-Place Industrial park, some more visible than others.
---