By Dispatch Editors on Wednesday, December 8th, 2021 at 7:27 am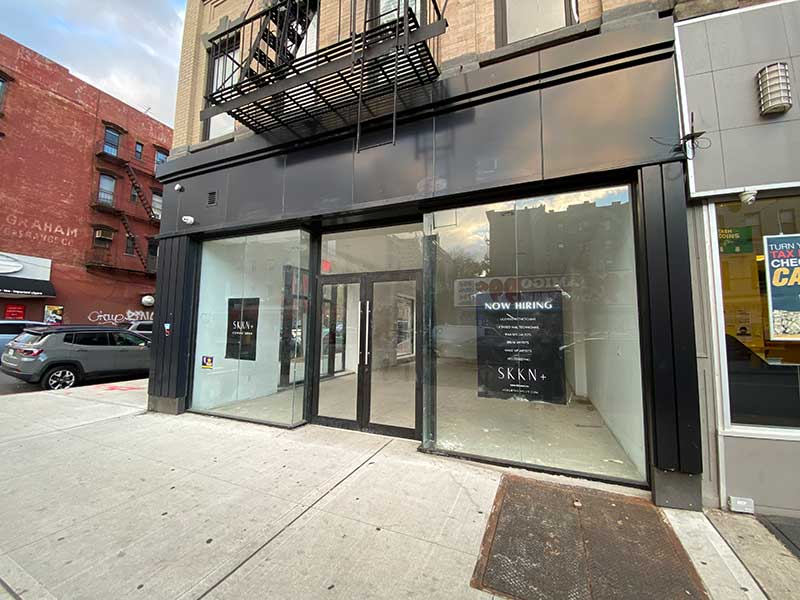 A new skincare, beauty and cosmetic shop is coming to Graham Avenue.
SKKN+ currently has one location on Pearl Street in Brooklyn Heights, but the new location will be at 130 Graham Avenue at the corner of Boerum Street.
The instagram account says the new location will be open by January 2022, although it seems an ambitious plan given how empty the current store is.
SKKN+
130 Graham Ave
Website.
---