By Dispatch Editors on Tuesday, December 7th, 2021 at 10:46 am
Construction continues on Maria Hernandez Park as the city installs a synthetic turf field.
Construction is not quite halfway done, according to the city's park's department. The project has been in planning since 2017 to replace part of the park with artificial turf.
The parks department loves installing artificial turf fields because it is cheaper to maintain than actual grass despite the drawbacks. The fake grass can get too hot in the summer and children can be exposed to lead in the worn out fibers.
The renovation replaces a paved section of park and will make it more useful for sports. It will be marked with lines for soccer, but the city will not provide equipment like nets. Often privately organized teams and leagues will provide their own hardware.
The renovation will cost $3.4m.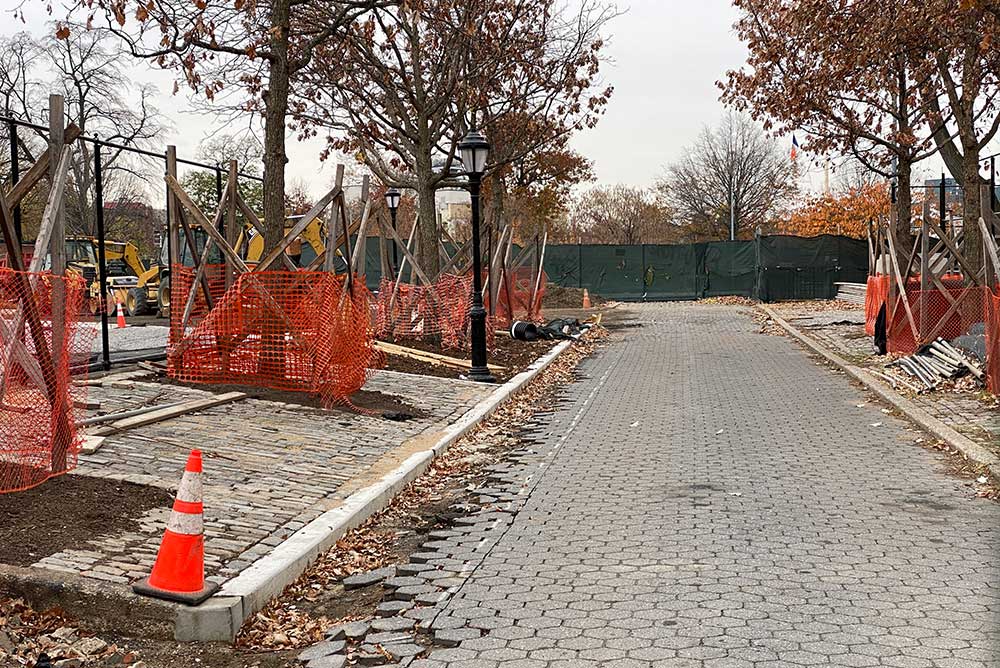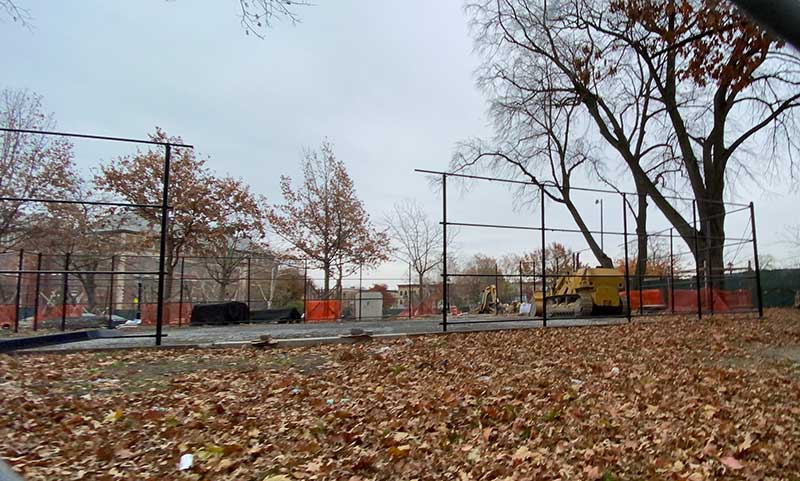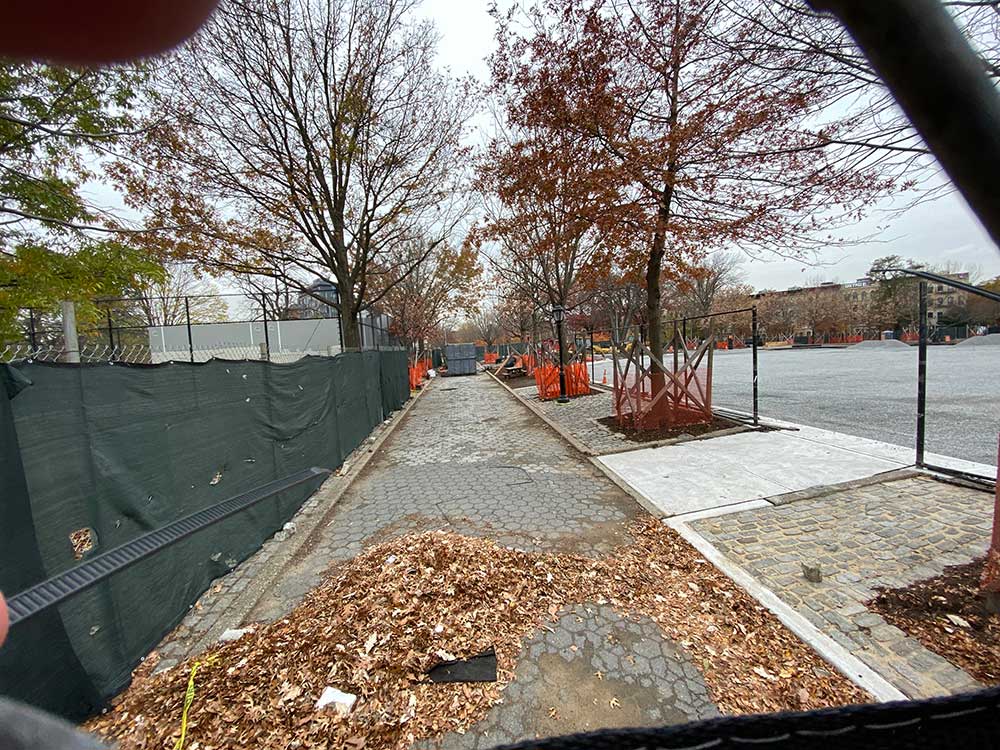 ---